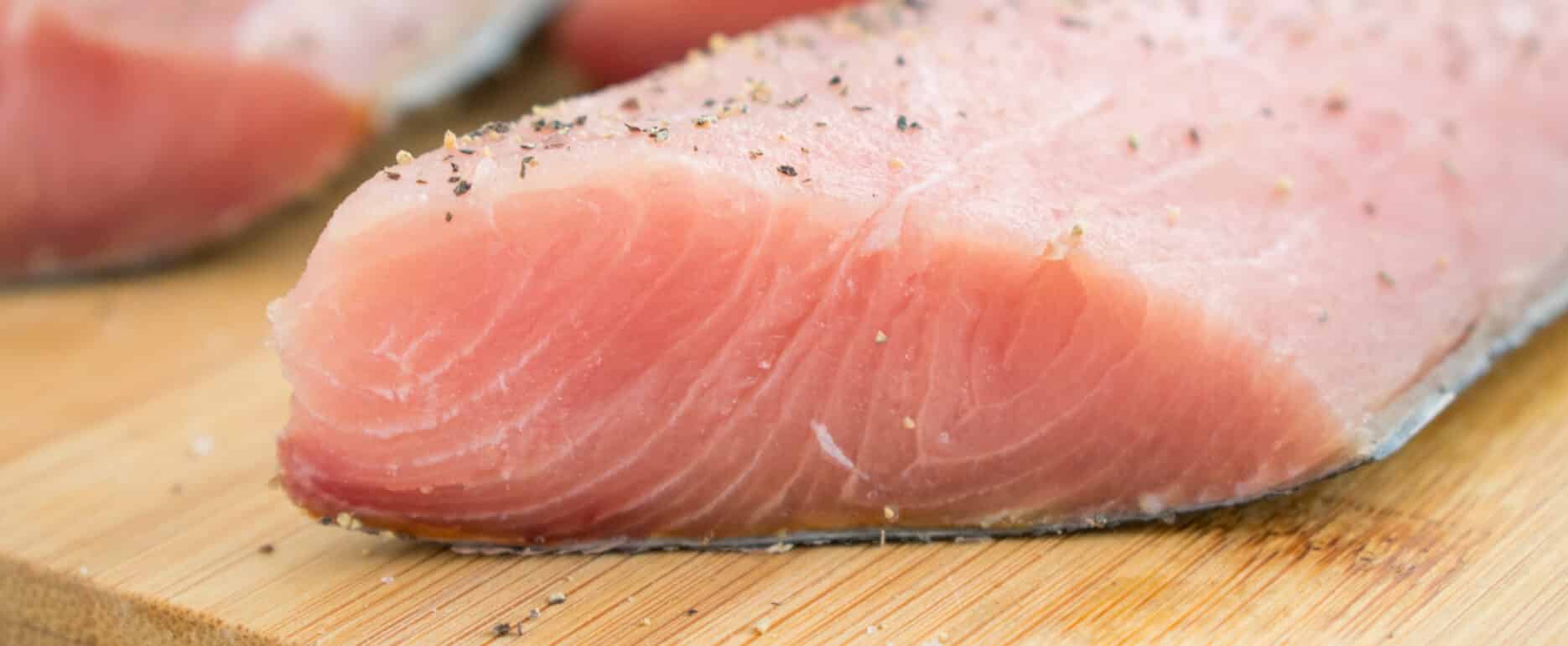 Mahi Mahi Fillets
#63260 1/10 lb.
#63272 1/5 lb.
Fresh, Hand-Cut, Wild Caught, Skin-On, 3-5 lb. avg.
Product of Panama
Available Wednesday, October 31, 2023 (while supplies last).
Current Customers - REQUEST TO PURCHASE
Description:
Mahimahi are highly sought for sport fishing and commercial purposes. They are brightly colored back is an electric greenish blue, lower body is gold or sparkling silver, and sides have a mixture of dark and lights spots.
Habitat:
Pacific mahimahi live near the surface in tropical and subtropical waters around the world. They swim together in schools as juveniles, but older fish are usually found alone.
Harvesting:
Most of the U.S. commercial harvest of Pacific mahimahi comes from Hawaii. They are available year-round.
Nutritionals:
Good source of Omega-3
Vitamins including niacin, B6 and B12
Protein and potassium rich
Great source of phosphorus and selenium (antioxidant for heart and immune health)
Texture & Flavor Profile:
Sweet mild flavor
Lean and fairly firm
Large moist flakes
Pinkish to grayish raw flesh
Recommended Cooking Methods:
Grilling, Baking, Pan-searing, Broiling, Deep-frying, Sushi