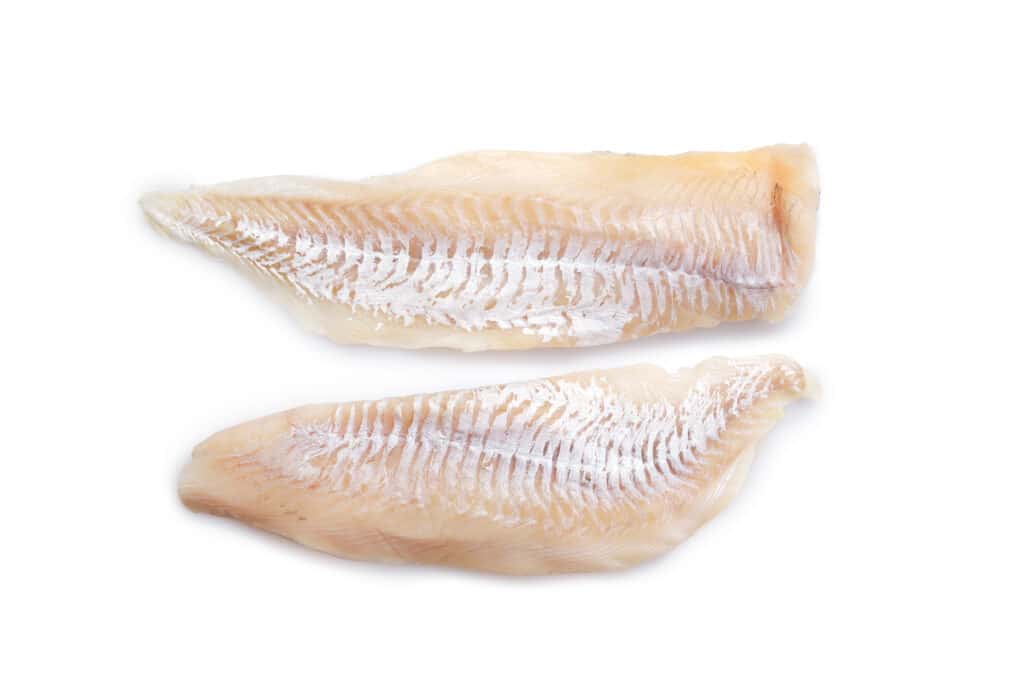 Haddock Fillets
Fresh, Skinless, Hand-Cut, Wild-Caught, 12-16 oz.
Product of USA
#57250  1/10 lb.
Available Thursday, October 12, 2023 (while supplies last)
Current Customers - REQUEST TO PURCHASE
Description:
Haddock have a similar shape when compared to other groundfish, like Atlantic cod, having three dorsal fins and two anal fins. They have distinguishable coloring with a silvery dark blue and purple-grey back, fading down to a lighter silver on the sides and a white belly.
Habitat:
Haddock live near the bottom and prefer habitats of gravel, pebbles, clay, and smooth hard sand.
Harvesting:
Haddock have year round availability and are found on both sides of the North Atlantic. In the western North Atlantic, they're found from Newfoundland to Cape May, New Jersey, and are most abundant on Georges Bank and in the Gulf of Maine.
Nutrition Facts:
Rich source of protein
Low in fat
High in magnesium and selenium
Texture & Flavor Profile:
Slightly sweet
Firm yet tender
Finer flake than cod
White flesh
Recommended Cooking Methods:
Baking, Steaming, Deep frying