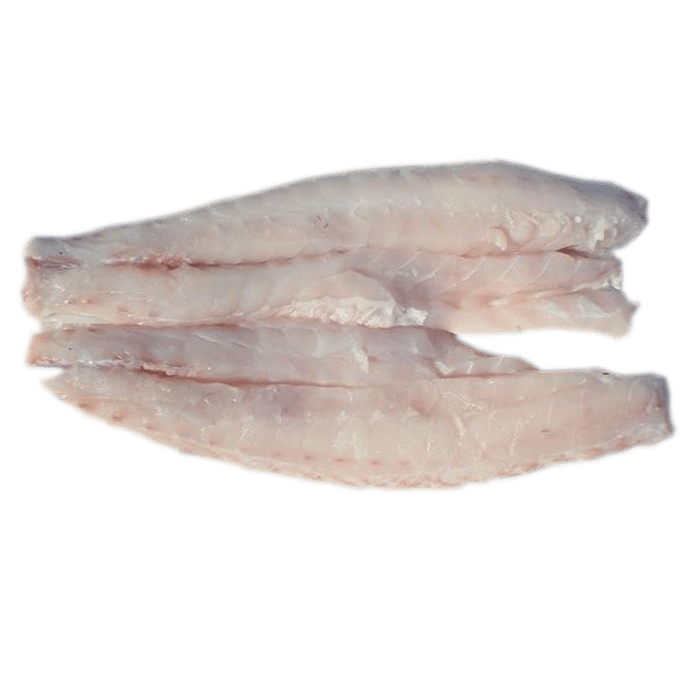 #56205
Golden Tilefish Fillets
Fresh, Skin-On, Boneless, Hand-Cut, Wild-Caught,
Product of USA
Available Thursday, September 7, 2023 (while supplies last).
Current Customers - REQUEST TO PURCHASE
Description:
Sometimes known as "the clown of the sea", the Golden Tilefish are colorful with iridescent blue-green backs, bright yellow and gold spots, and a distinguishable large crest on their heads. They can grow up to 43 inches in length, but they average size is around 24 inches.
Habitat:
Found throughout the East Coast of the U.S. and Gulf of Mexico. They live in deep waters (250 to 1,500 ft.). They live around rock beds and vertical burrows.
Harvesting:
Management councils controls catch limits and fishing times throughout the habitats of the Tilefish. Main fishing is in the Mid-Atlantic/southern New England areas. The majority of commercial harvesting is through bottom longline fishing.
Nutrition Facts:
Good source of Vitamin B-12
High in protein
High in Selenium
High in Mercury levels (pregnant and nursing women, along with children should avoid)
Texture & Flavor Profile:
Moist and tender
Firm, flaky, white flesh
Rich and buttery flavor
Mildly sweet
Recommended Cooking Methods:
Pan-searing, baking, grilling, steamed, poached