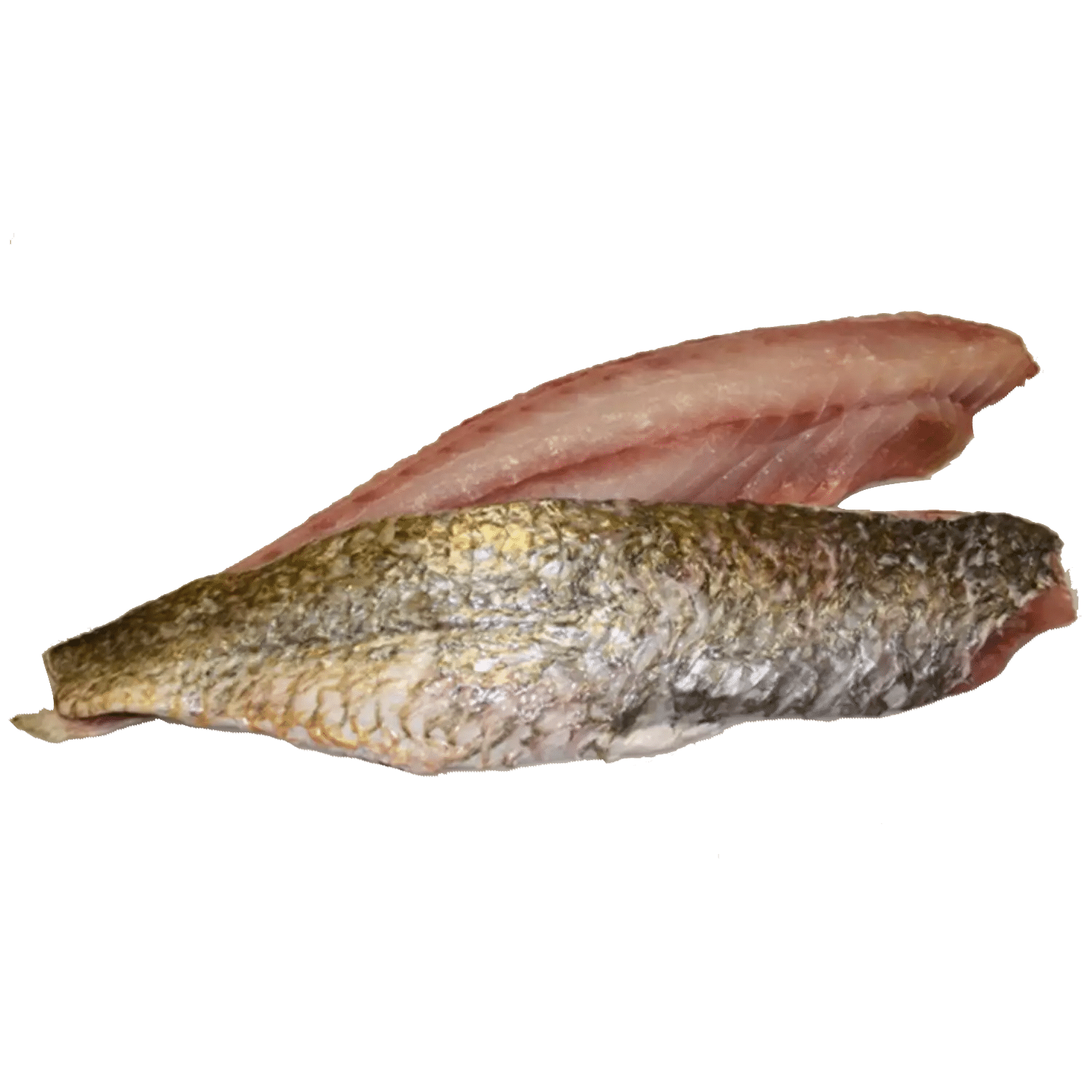 Golden Corvina Fillets
#74213
Fresh, Skin-On, Boneless, Hand-Cut, Wild-Caught, 2-4 lbs.
Product of Guyana
#74223
Fresh, Skinless, Boneless, Hand-Cut, Wild-Caught, 2-4 lbs.
Product of Guyana
Available Tuesday, September 13, 2023 (while supplies last).
Current Customers - REQUEST TO PURCHASE
Description:
Corvina is a generic name for a large variety of fish, including the Golden Corvina. It is a copper-bronze color which appears a lighter shade in clear waters. Typically larger in size than Red Snapper, they feed on crustaceans, fish and mollusks, and can live for up to 20 years or more.
Habitat:
Golden Corvina are inshore species until they reach roughly 30 inches, which takes about 4 years. After that, they migrate to join the near shore population.
Harvesting:
Mostly found in tropical coastal waters and the South American Pacific coastline it is typically available frozen year-round and fresh from April to October.
Nutrition Facts:
Good source of protein
Low in sodium
High in omega-3 fatty acids
Texture & Flavor Profile:
Mild, sweet taste
Firm, large flaked flesh
Pink/white meat
Recommended Cooking Methods:
Grilling, deep-frying, or ceviche