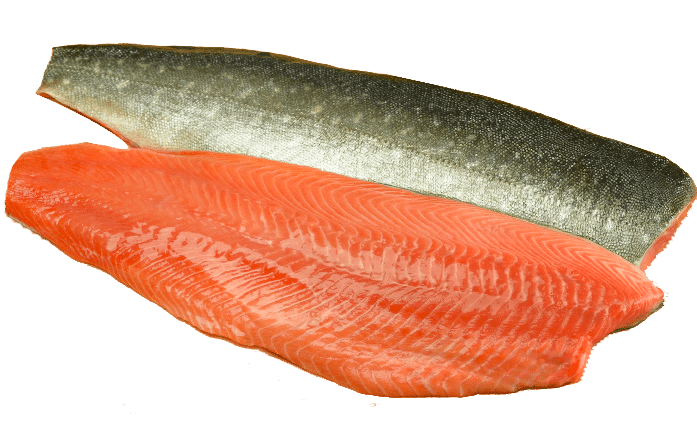 Arctic Charr Fillets
#28238 1/10 lb.
Fresh, Hand-Cut, Farm Raised, 12-14 lb.
Product of Iceland
Available Thursday, November 16, 2023 (while supplies last).
Current Customers - REQUEST TO PURCHASE
Description:
The Arctic charr is a slender member of the salmon and trout family. Usually dark on the back, lighter on the belly, and having light spots on the sides. During breeding season, both sexes become highly colored.
Habitat:
From July to mid-September, Arctic charr will be found in deeper water where temperature and oxygen are sufficient for survival.
Harvesting:
The latter part of September can be a great time to fish for Arctic charr. Depending on weather patterns, surface waters may have cooled enough to allow fish to move about the water column after a long summer period of dwelling in deep water.
Nutritionals:
Good source of Omega-3
Vitamins including niacin, B6, E, B12, thiamin, and riboflavin
Protein-rich
Good source of Vitamin D
Texture & Flavor Profile:
Mild flavor
Fairly oily
Delicate texture
Pinkish red flesh
Recommended Cooking Methods:
Grilling, Baking, Pan-searing, Poaching, Smoking, Sushi