Specialty Markets
& Butcher Shops
The roots of Superior Foods can be traced over seven decades ago to a small Grand Rapids fish market. We have grown to become much more than this, but specialty markets and butcher shops are still a big part of what we do and who we are. We have partnered with some of the finest suppliers both local to Michigan and nationally, allowing us to bring in exceptional products that are unmatched by our competition. Along with this, our brands (River City Meats, Black Pearl Seafood, and Superior Select Deli) offer high-value-added retail items which your customers will rave about.
Center of the Plate
We take pride in providing our customers with the best quality meats and seafood that we possibly can. To ensure that we are supplying the freshest and finest products, we partner with only like-minded local and national suppliers that focus on quality. Our customized approach is unmatched by our competitors, from our individualized cuts of meat to our variety of seafood portions and sizes. Every step is intentional to make sure our customer's proteins are the most consistent and flavorful as possibe.
Local Sourcing
Partnering with surrounding area businesses has been a priority at Superior since the beginning. Not only is this important for us to be an active members of our community, but it gives us the opportunity to provide our customers with the best local products we can find. We source a variety of products locally, including poultry from Otto's, oils from Zeeland Farm Services, and honey from Great Lakes Bee Co., to name a few.
High Pressure Processing (HPP)
HPP is a cold pasteurization technique that uses high pressure purified water to eliminate bacteria like listeria, E. coli, and salmonella. We utilize this process for many of our Ready-To-Eat retail and bulk packaged items. This all-natural process has many benefits, including maintaining freshness, dramatically extending shell-life, and reducing waste. HPP is a clean label, sustainable solution that increases product efficiencies.
Specialty Products
We have access to many specialty products through our expansive network of suppliers. This allows us to source a variety of unique products such as cured meats, aged cheeses, imported oils, decadent desserts, and more. Our sales staff and procurement team have highlighted some of these offerings in our Specialty Catalog.
Value-Added Proteins
Let us expand your premium meat and seafood offerings with our value-added retail packaged product lines. Our ready-to-cook meat and seafood products are no hassle, exceptional tasting premium products. These products have been designed to provide additional value to your customers while not increasing your labor costs. Check out our current River City Meats retail items and our Superior Select retail items now!
Currently, we distribute to a 5 state area. We are continually stretching boundaries and venturing into new areas.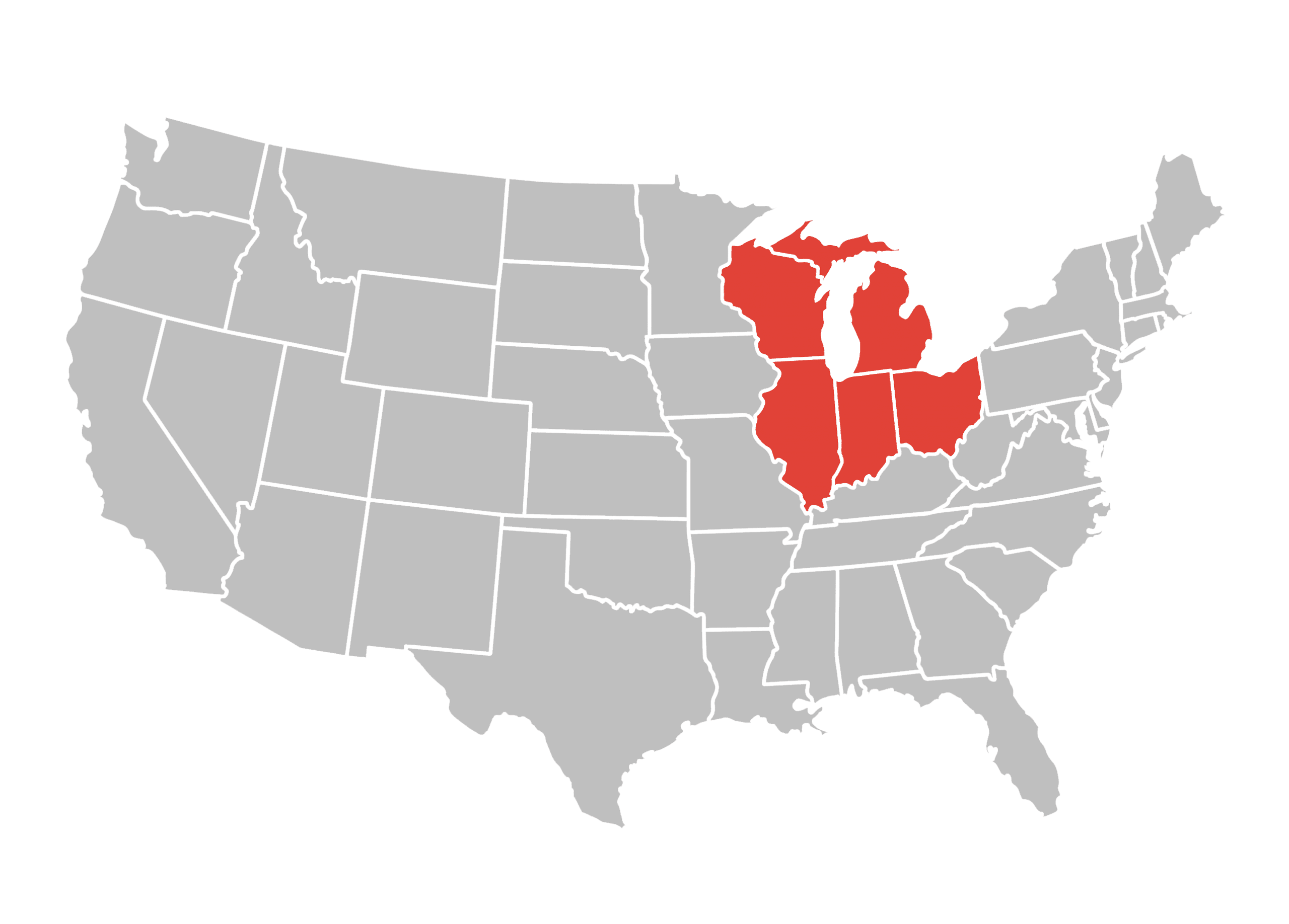 Contact Us
Have questions or want to learn more about our products and services? Connect with us today!
Become A Customer
Fill out our short form to begin the process of becoming a Superior Foods customer.  Let's start the ball rolling!